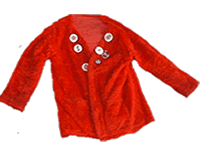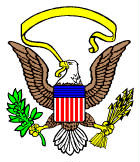 2004 Platoon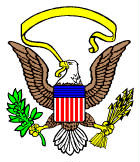 2004 Stage Entry
Results
***********************************************
4th Place
***********************************************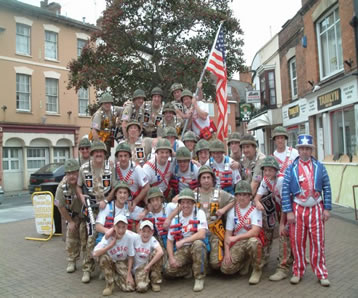 Club personnel on stage for 2004
Mark Cheffey, Phil Dunster, Martin Hodge, Paul Elson, Jamie Turner, Chris Tilling, Ian barber, Tim Knapp, Paul Radford, Matt Knapp, Paul Brazewell, Kevin Groves, Shaun Ford, Jason Butt, Darren Bennett, Mike Butt, Chunky Dunster, Mark Mason, Ollie Mitchell, Tony Seabourne, Alan Windsor, Garry Martin, Nick Ridgment, Louis White, Mat White, Jon Froud, Chris Squire, Terry Picket, Steve Wright, Tony Ringland, Steve Adlam & Bill Dowell
Stage Manger: Kenny Rogers
Dressmakers: June Farrance, Suzette Dunster, Nicky Rogers & Kenny Rogers
Costume Designer: Kenny Rogers
Make up crew
June Farrence, Elane Dunster, Shiela Hockey & Teresa Wright

Guest for Marketeers on Stage this Year: Nicola Doughty, Tim Ridgment & Jimmy Melmoth
Musical Directors: Sue Rawle
Stage Choreographers: Nicola Doughty & Stacy Elson
Stage Set Design: Kenny Rogers
Props supervisor: Steve Wright

Other personal that have helped
Lighting Effects: Chris Mockridge
Screen Jon Turner Jon Croker and Dave Kirk
Screen Photos By Bridgwater-Photos.co.uk
---
2004 Road Entry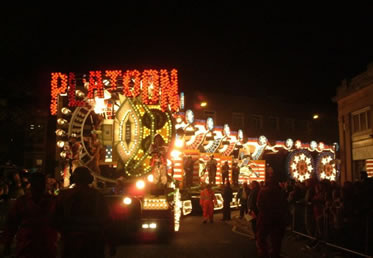 Results
***********************************************
Bridgwater Carnival
Local Feature 4th Place

***********************************************
North Petherton Carnival
Open Feature 8th Place
Spectators Choice
***********************************************
B-o-S Carnival
Open Feature 6th Place

***********************************************
Shepton Mallet Carnival
Open Feature Not Know
Best Decorated Tractor 2nd Place
***********************************************
Well Carnival
Open Feature Not Know
Most Appropriate Music
***********************************************
Glastonbury Carnival
Open Feature 3rd Place
***********************************************
W-s-M Carnival
Open Feature Not Know
***********************************************
2004 Photos
ee a video of our 2004 cart on our media communications partners web site where your find lots of videos of us. www.Bridgwater-Broadband.co.uk
www.Bridgwater-Photos.co.uk
Who was Who in 2004
PRESIDENT
Chunky Dunster
Chairman
Tim Knapp
Captain
Mat Knapp
Secretary
Kevin Groves
Treasure
Ian Barber
Vice Chairman
Shaun Ford
Vice Captain
Garry Martin
Vice Secretary
Alan Windsor
Vice Treasure
Steve Wright
Stage Coordinator
Kenny Rogers
Gangs & Features
Representatives
Kevin Groves
& Alan Windsor
Cart Captain
Rob Williams
Squibbing Captain
Dapman
Club Lorry Driver
Ken Marsh
Road Crew
Manager
Richard Radford
Club Electricians
Dave Kirk
& Adrian Horne
Committee
Representative
Chunky Dunster
Marketeers Carnival Club News
18 April, 2004
We today took our cart out to try the new Bridgwater Carnival route today and we are happy to report that there was no trouble going round the route at all if you would like to see some photos of our cart going round the new route click here (opens in a new window)
As you may have seen the cart is now striped and we are just about to start building this years cart the drawing has been done and the engineers are nearly finished the engineering drawings
We also had a fantastic time at this years Old Folks Show
22 February, 2004
Last night we had our club dinner at the Bar 27 Bridgwater, This is the event that we present our own internal awards.
The winners where
Alec and Vivienne Bosley Halfway Inn Presentation Shield Rob Williams
Club Man of the Year Martin Hodge
Slad Award Kevin Groves
The Admiral Blake Dipstick Shield Garry Martin
The Marketeer's Dedicated Marketeer Cup Rob Williams
The Presidents Cup Dean Lewis
Stage Personality Award Ian Barber
Mr Garry Chidgey was also made a Life Members of Marketeers Carnival Club
For a full list of Life Members click here
4 January, 2004
It is the start of a new year and what a year we had in 2003 lets hope we can carry on improving. We have now put our idea in for 2004 but you will have to wait until the concerts to find out what we are doing. Marketeers would like to wish you all a happy new year

Web Site is hosted by Pipm.com
To find out when this Website has been updated Enter your E-mail
Race Night A great fund raising idea!!